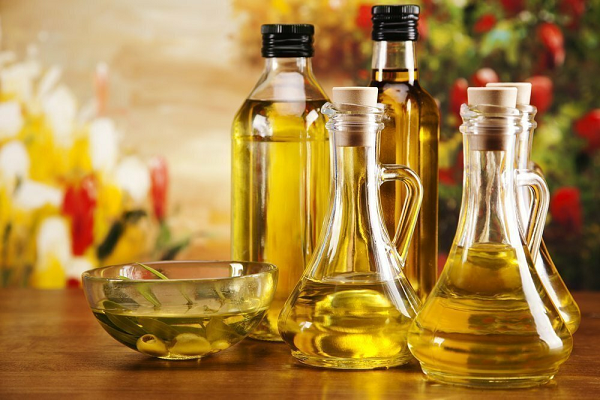 Well, edible oils are the key ingredients frequently used to prepare our daily meals. At the very least we regularly consume 3 to 4 tablespoons of edible oils. Most of the things which are usually delicious to our tongue require edible oil for cooking it up, be it cooking vegetables, eating fried rice, chicken, noodles, burger, samosa, confectionery, soup, oats, French fries and this list goes on and on.
Summing it up in the least said words, it is the crucial need of the human diet, so randomly chosen edible oil can have a long-lasting hazardous impact on our health. And it is not a lesser-known fact by now that most of the manufactured edible items nowadays are chemically processed which are highly carcinogenic in nature and lead to cancer.
Even the base material used to make up the edible oil is genetically engineered by using harmful chemicals to human health, and the real essence of the base material is left just for the decorative names of the oils. The excessive amount of trans fats in food items leads to heart problems like cholesterol, sugar, diabetes and many chronic diseases.



Fortunately, there are some edible oil manufacturers out trying to provide pure organic oils made up of base material with none of the fertilizers used in it. They have contracts with the organic farmers to provide the best quality of material and use the traditional techniques to provide the cold pressed virgin oils which are best recommended and are the most useful oils.




People being aware of the degrading effects of processed items are moving towards the maximum usage of organic products, and so are their choices about edible oils. Cold pressed edible oil except for its cooking capability can be used for body massage. It does wonders to the body if regularly used.




Edible oils are available in a variety of options like cold compressed coconut oil, groundnut oil, organic sesame oil, mustard oil, extra virgin olive oil, castor oils, sunflower seed oil, corn oil and a lot more. Each oil has its own significant uses and is mostly preferred to use as per the geographical location you reside in, as it serves the best when used in the most favourable places.




There are a lot of options available in the market to choose best for yourself at the most convenient prices. Fill up your stocks with the daily consumable ingredients at the best budget-friendly market prices by checking on the finest edible oil manufacturers in Vellore.




There are many edible oil wholesalers filling up the demand space of the public domain out there by providing timely supplies at the most cost-effective rates. One can compromise with the quality of the clothes, accessories, gazettes and many materialistic things around because they don't directly impact us, but the food items we consume on a daily basis cannot be compromised even remotely as it can take our precious surviving moments away from us. This is the reason why it is been taught from the very primary education to the students that if health is gone then seriously something precious is gone. So, don't be ignorant for you and your family, and buy your health wisely.